H2ocean Aquatat Tattoo Aftercare Ointment - 1 box = 50 Units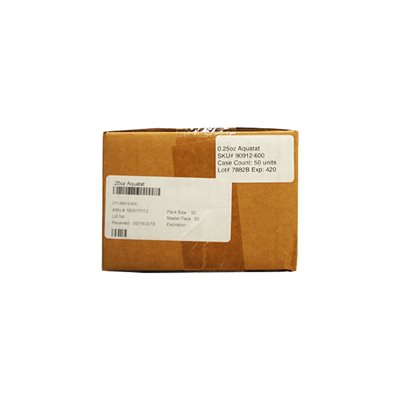 Press and move to zoom.
Mouse over image to zoom.
H2ocean Aquatat Tattoo Aftercare Ointment - 1 box = 50 Units
Product Code: H2O-ATO-0.25oz-box
This set comes unassembled and contains::
H2ocean Aquatat Tattoo Aftercare Ointment
1 Box = 50 Units - 0.25oz each
Description:
Aquatat is an ointment designed to effectively protect your new tattoo. Specifically made for healing tattoos, this ointment serves to promote skin health with its high antioxidant content, and natural key ingredients to give your skin vitamins A, B, C, D and E while improving your skin's natural nutrient absorption.
Fragrance free and made with sensitive skin in mind, we eliminated the mineral oil commonly found in other ointments and replaced it with palm seed oil for its non-clogging, rejuvenating properties.
Use this pharmaceutical grade tattoo ointment and experience more vibrantly healed tattoos with minimal scabbing.
Specifications:
• Less Irritation
• Faster Healing
• Less Swelling
• No Cracking, no smelly mess
• Fragrance Free
• No Mineral Oil or Dyes
Ingredients:
Active Ingredients:
Petrolatum 41%
Inactive Ingredients:
Isopropyl Palmitate, Ceresin, Lanolin Alcohol, Panthenol, Glycerin, Bisabolol
How to use:
• Wash your tattoo thoroughly with foam soap and warm water 3 to 4 times per day.
• Use your fingers with medium pressure during your washes to help remove any dried secretions in the pores of your skin.
• Apply a very small amount of Aquatat ointment making sure to rub into the skin completely.
• Re-apply Aquatat as needed during the day.