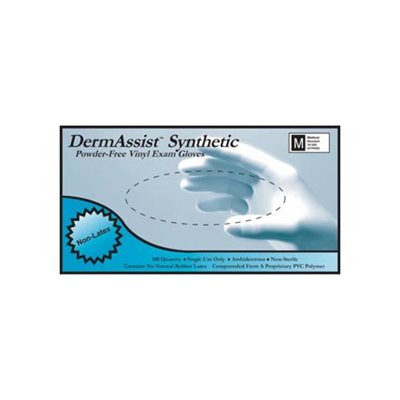 Press and move to zoom.
Mouse over image to zoom.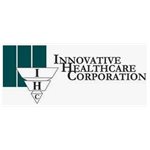 Medical Grade Vinyl Synthetic Gloves (10 boxes)
Product Code: GSVG01-L-10
DermAssist® Medical Grade Vinyl Synthetic Gloves – Series 161
Case: 10 boxes Of 100 Pcs
Description:
Medical Gloves, Vinyl Synthetic, Non-Sterile, Powder-Free
Characteristics:
Powder-free synthetic contains no natural rubber latex proteins. Soft, flexible, PVC polymer is bonded with a polyurethane interior, creating a wonderfully comfortable non-latex glove. DermAssist® vinyl does not contain phthalate plasticizers, nor any materials included on the "California Proposition 65" list.
Features:
• Canadian Health Board Approved
• Smooth Finish
• Polymer Coated
• Enhanced Formulation for an Improved Wet/Dry Grip
• Non-Latex for No Risk of Latex Allergens
DermAssist® Vinyl is manufactured in compliance with multiple international standards, including the following:
ASTM D5250: Standard Specification for Poly (vinyl chloride) Gloves for Medical Application
ASTM D5151: Standard Test Method for Detection of Holes in Medical Gloves
ASTM F1671: Standard Test Method for Resistance of Materials Used in Protective Clothing to Penetration by Blood-Borne Pathogens
Average Length: 9.5 in ♦ 240 mm
Average Palm Thickness: 4.0 mil ♦ 0.10 mm
Average Finger Thickness: 5.1 mil ♦ 0.13 mm