RPS-600 wireless power supply for dragonfly/ stingray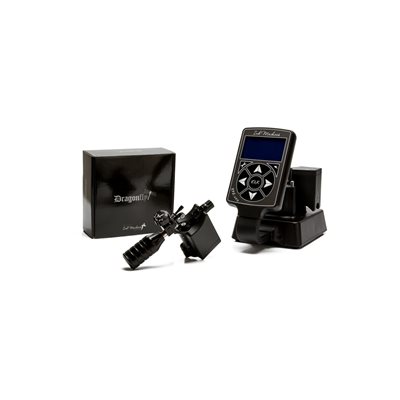 Press and move to zoom.
Mouse over image to zoom.
RPS-600 wireless power supply for dragonfly/ stingray
Product Code: RPS600-2PP
rps-600 wireless power supply for dragonfly/stingray with 2 powerpacks by ink machine
the original from swedan

***on special order only***
**no machine include**

specifications:
output wireless: 5-13v
output cable: 4-18v
compatibility by cable: various machines and foot switches
connections: ¼ phono (6.35mm)
lcd display: 2.7" 60x33mm
powerpack weight: 65g
powerpack capacity: aprox 5 hours each
powerpack battery life: aprox 500 charging cycles
powerpack compatibility: dragonfly / stingray
powerpack charging: aprox 1 hour
footswitch: wireless included
usb: yes (only for software upgrades)
operating temp: 10-35 ?c indoor use only
input power: 100-240v 50-60hz

includes:
1 rps-600 main unit
1 wfs wireless foot switch
2 powerpacks
1 power adapter 24v including power cord
1 usb cable
1 custom fitted plastic case

all you need to get wireless with your dragonfly or stingray machines.

made in sweden
rps-600 is patent pending and design protected.