Titanium curved barbell with spikes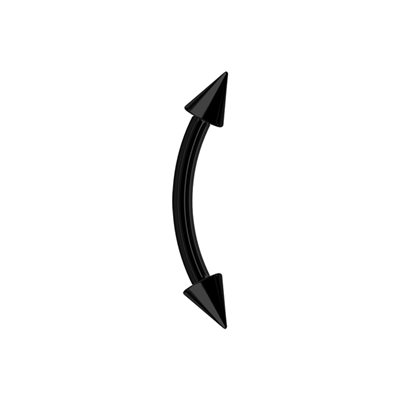 Press and move to zoom.
Mouse over image to zoom.
Titanium curved barbell with spikes
Product Code: TBNCBK-8-4
Main material :

Titanium (6AL-4V-ELI, ASTM 136)

Secondary material :

Same

PVD Coating :

Black

Gem type :

None

Threading :

External

Category :

Curved barbell
Titanium 6AL-4V-ELI, ASTM 136
Titanium is ideal for both initial body piercings and healed piercings as it is compliant with the EU Nickel Directive introduced in Europe in 2001. Because of its virtually 'Nickel Free' content Titanium has become one of the preferred materials used in piercing jewelry within the borders of the European Union.
Grade Ti6AL-4V, ASTM F136 is the specification for the alloy to be used for surgical implants. The color of titanium is a silvery metallic white. An anodization process allows the metal to have a variety of pleasant colors. The color of anodized titanium parts is determined by the tension applied during polishing. Titanium is only half the weight of steel and twice as strong. Titanium can be sterilized in an autoclave.
Black PVD Coated
Black is coated using a PVD (Physical Vapor Deposition) process and used on various metals.
The jewelry is coated in a heated chamber under high vacuum. The electric voltage applied will form a plasma in the chamber and the introduction of various gases produces an ion bombardment.
This bombardment atomizes the cathode material into tiny substances, which are deposited on the jewelry. The result is a hardened layer, which is biocompatible. It can be autoclaved.